Content marketing can generate plenty of different types of business results within B2B digital marketing arena. It's good for inbound marketing, i.e, website traffic and customer retention. Some companies use it just to build awareness, but for most companies, "building your business" means leads.
More leads, and better leads
For many companies, leads are the number one priority. But what about those leads? Do marketers just want more leads, or better leads? Of course, the real answer is they want both. But if they have to choose, it appears they'd prefer the better leads. That was the biggest takeaway from Ascend2's latest lead generation report lead quality has pulled ahead of lead quantity as a priority.
Here are 3 of the best, most effective, time-efficient, high ROI content curation tactics for generating leads:
1. Email marketing
If you want quality leads, email marketing comes in as one of the top three tactics to get them.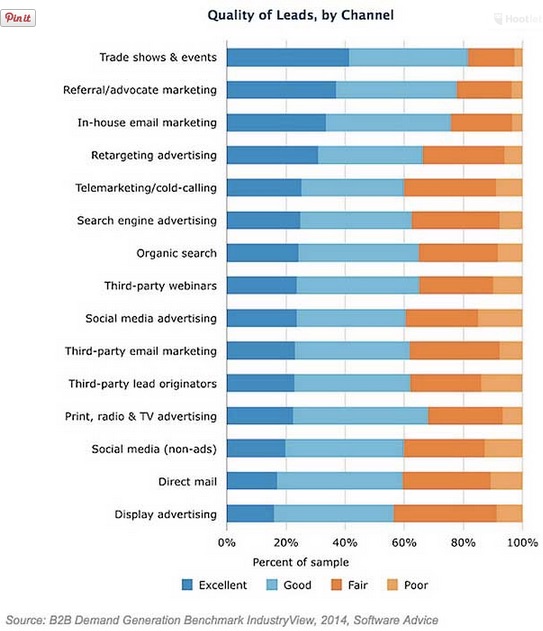 We've written about using email marketing for content creation before, including some nice examples of curated email newsletters. But let's give you an example of a curated email message specifically designed to drum up leads. Here's one from the ad agency Jellyfish: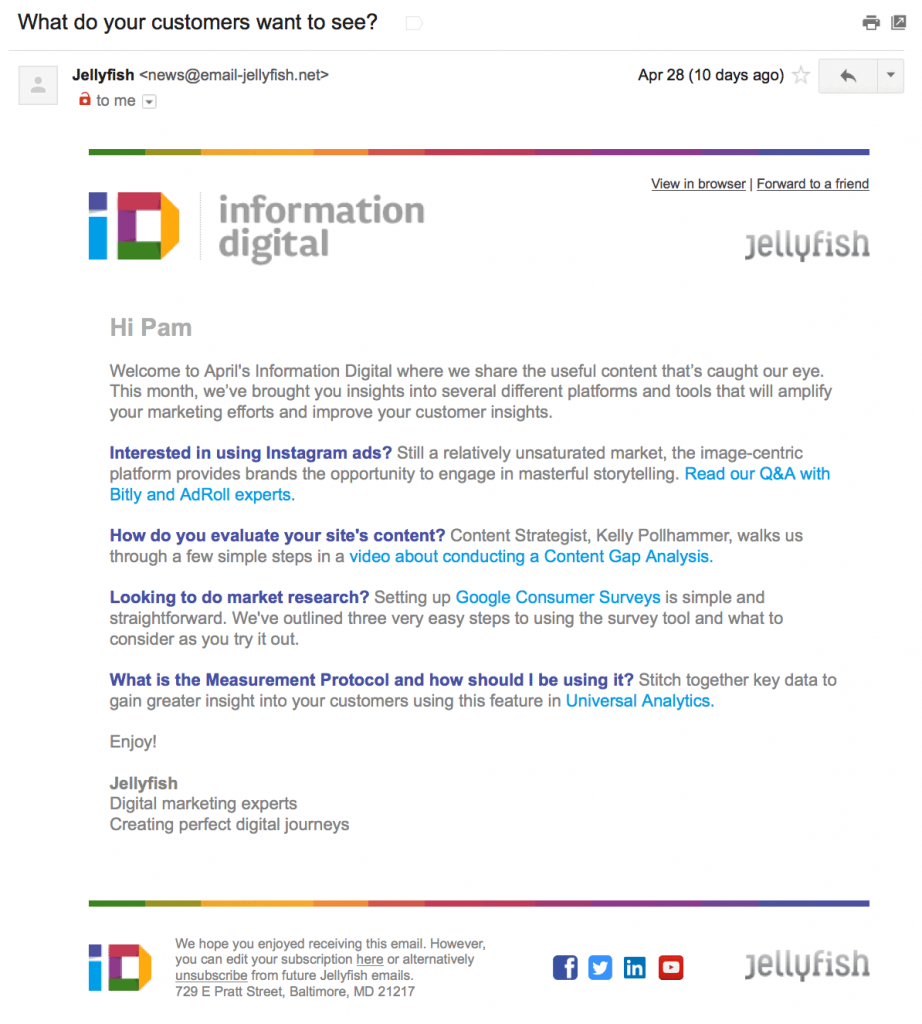 This is about as simple as it gets. Jellyfish sends a short, curated email only once a month. Notice a few things about this one:
It includes one piece of Jellyfish's own content.
There's a forward to a friend link in the email's header. Those links get more shares than you'd think.
It's personalized in the salutation.
This curated email could also be segmented according to whichever stage of the buyer's journey a subscriber was in. That way Jellyfish could serve up curated content more targeted to their subscribers' interests.
The questions that introduce each piece of curated content are a great way to hook readers – who are always scanning to find answers to their questions and problems.
It's a super-short, mobile-friendly email. There are only 158 words in the message body. Surely even someone as busy as you can put together 158 words once a month.
This is a great, fast way to keep in touch with your subscribers. We found that far too many marketers aren't communicating with their email lists.
2. Landing pages
Lead generation and landing pages are correlated and indispensable to each other. What makes them even more interesting is how much they help with curated content, whether that content is coming from a curated email message, from a social media post or anywhere else.
With most curated content, people will see your social media post or your email with the curated content. But when they click, off they go to that third-party site, where they can then review the content more profoundly means you get another chance to do the following:
Remind them of your brand: and remind them who showed them the content in the first place.
Give them a link to your site: or a call to action to come back to your site.
Embed a lead generation form: either within the landing page or the overlay.
3. Blog posts
Generating leads with blog posts is another means, here's one of our favourite charts demonstrating how well blogs work for lead generation: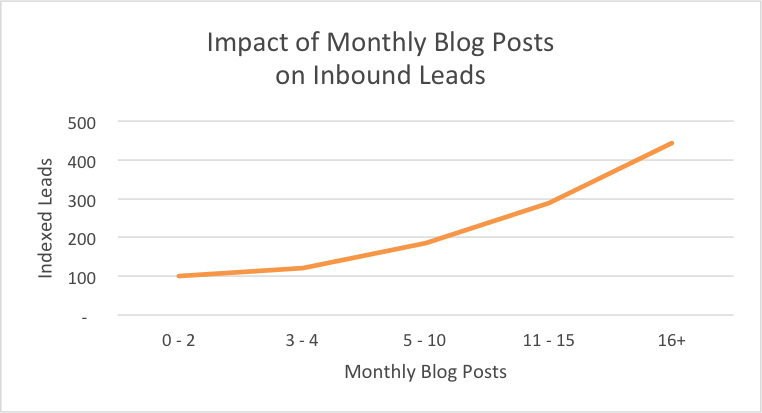 Finally, you can also publish curated blog posts that generate just as many leads as the blog posts you've been writing. Just add a call to action at the end of your post to do the lead capture bit and everything else is pretty much the same.